Short term morphosyntactic change
Project Overview
Project
Short term morphosyntactic change
Project members:
Prof Greville G. Corbett
Dr Matthew Baerman
Dr Dunstan Brown
Dr Alexander Krasovitsky
Dr Alison Long
Period of award
September 2004 - May 2008
Funder:
Arts and Humanities Research Council (AHRC) - RG/AN4375/APN18306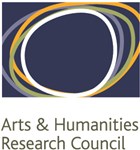 Languages change by gaining and losing word forms over time, but an equally significant role in their history is played by subtle shifts in the function of existing forms. Investigating such developments requires us to analyse patterns of use in large amounts of historical data, but such data are simply unavailable for most languages. Russian is a happy exception. It is a language with a rich and relatively stable system of inflectional morphology. Yet while the system of forms has changed relatively little, the use of these forms has undergone a remarkable degree of change over the last 200 years, a period for which a substantial quantity of varied material is available.
By investigating a corpus of literary texts created between 1801 and 2000 (10 million words in total), we have shown how dramatically a language can change even as the actual word forms remain unchanged. The databases were designed to help address two theoretical questions:       
What is the nature of morphosyntactic change in a language whose morphological system remains stable?        
What factors condition the choice between competing forms?     
The databases created for this project provide statistical analyses of the competition between grammatical forms for six morphosyntactic phenomena within equal time periods, described below. We give the user the means to investigate morphological, syntactic, stylistic and socio-linguistic factors involved in historical change, and so to observe how innovative usage spreads across contexts. Besides the results of this original study, we also give the results of earlier, less complete, studies by other scholars. The data are the result of several person-years of effort; we have published some of the findings, and we welcome further use of the database by other researchers. We want the database to be accessible to historical linguists with no knowledge of Russian, as well as to Russianists, and so we give the examples in transliterated form.  
 The morphosyntactic phenomena investigated 
TOP